Conference & Event Coverage. Ellerslie International Flower Show - a case study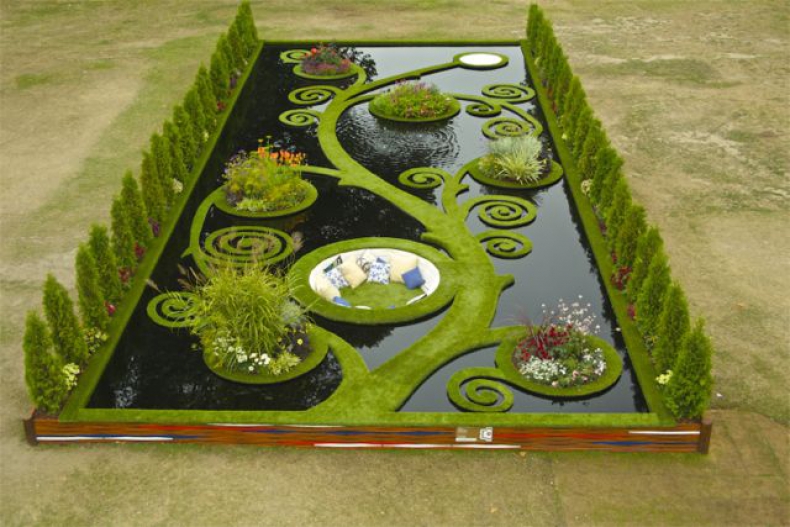 Conferences, events and trade shows are now more than ever needing media coverage to share through social media and to use in their marketing and communications.
The growing trend is to create TV style coverage through video interviews with key speakers, recording presentations and capturing guests enjoying the energy and connection thats comes with a good event. Tandem Studios approach is to create content that brings the event to life and adds value to each delegate. Tandem provide a daily TV show with onsite coverage of the event including interviews, reports and news. It's shown at the event, on screens, as well as online; on YouTube, on the conference website, and on social media. In the last year Tandem covered the 2013 PRINZ Conference in Christchurch and the Trustpower Community Awards in Invercargill. http://youtu.be/87EMezlbkwU Case Study: Christchurch-based Ellerslie International Flower Show came to us three years ago to use our social media expertise to reach out to the show's existing and potential national and international audiences. Their brief was to create awareness of Christchurch and to promote Christchurch as the Garden City. We quickly demonstrated that social media is a much more cost-effective segment than traditional media channels. First steps. We established Ellerslie International Flower Show's social media channels using a content plan to maximise our impact in each of those areas. We quickly realised that it is harder to build an online audience without a specific advertising budget to drive people to those online channels. Facebook You Tube Growing an online audience organically takes time, additionally you may need to pay for extra advertising through Facebook to build numbers as well as making sure all of the 'traditional' marketing of emails, newsletters and any advertising has 'like us on facebook' included. Content is king. If we didn't know it already, the first year underlined the fact that content is king. Showing visuals of the event and the gardens and designs is crucial to communicating that this is an international event. We recorded numerous YouTube clips of the gardens at the show and interviews with designers and landscape architects and visitors. Still photos also communicated effectively and proved to be very popular with our facebook users. Finally we updated facebook with regular posts on what was happening along with answering questions from facebook followers. Another task was to update the Ellerslie blog on their main website www.ellerslieflowershow.co.nz. The blog was used for the more formal announcements and for the press releases announcing winners etc... this blog content could then be shared through Facebook. Gardening guru and Member of Parliament Maggie Barry http://youtu.be/pEoI4cjEi80 It's all about providing engaging content with enduring interest. Spin offs. One of the great things about social media content is that it's very easy for others to pick it up and share it. We're finding that more and more entrants are picking up our content and sending it our via their own social media channels. In part, this is because their own awareness of the power of social media has grown exponentially over the past three years. Social media makes content sharing easy. Our most popular photo share was the series 'Ellerslie from up high' Ben Hoyles garden 'French kiss in Akaroa'
                                            Don't neglect your friends So now you've attracted a whole lot of online 'friends' you can't just ignore them and hope they'll hang around until the next time you want to talk. There has to be a dedicated budget for maintaining online relationships that have been created between events. Raumati Primary School receiving their 'Yates People's Choice Award'
                      Like any relationship, it's all about commitment which requires constant work! Marketing golden rules still work Tried and true marketing tactics still have their place in social media. The giveaway is a classic example. This year we ran a small ad campaign on Facebook to attract friends to the Ellerslie page to coincide with a ticket giveaway. We also put the Facebook logo on every bit of Ellerslie's mainstream marketing and in the email signature of every single email that was sent out from the Ellerslie show team. Using basic marketing principles we increased our Facebook audience significantly. Johnny Fraser- Allen with one of his models from 'The Gloaming' garden designed by Ex All Black Andy Ellis and his business partner Danny Camo.
                                            The social media demographic. A core part of the Ellerslie audience is in the 45yr+ age bracket – not your usual social media segment right? Actually that age group are the fastest growing segment of Facebook users. In addition to starting up conversations on Facebook with that age group we have been developing other social media channels such as our blog (the mother ship of content and a great place to post media releases that wouldn't work for Facebook), YouTube (the place were useful video content lasts and lasts), Flickr and Twitter. The golden rule still applies – be aware of your target market and tailor your material to suit. H and S Landscaping Ltd, Gold medal winner and Supreme Garden winner of Ellerslie 2013
                              Next? We will be creating more conversations online and encouraging Ellerslie's online community to talk with each other. We will be posting a different kind of video content on YouTube, clips that teach people how to do things in their garden, for example.  We know that video content has to have ongoing value and lasting interest. We are not in the business of wasting people's time or being boring – they wouldn't 'like' us for long if we did either.
                              The raw numbers... Tandem team: Up to 5 people who could all post facebook updates, take photos, produce videos, take time lapse photos. Having the one team who could cover all aspects of the work meant we could cover the event from early in the morning till late at night. You Tube: 96 Videos, 14,000 views (these will continue to be viewed for many years to come) Facebook: Likes by country. International 113. Australia 63. USA 11. NZ 3491. Our likes total of 3747 have 557,080 friends total that could possibly see our posts.From November to March likes grew from around 500 to 3743. During the week of the show we had 2648 people talking about Ellerslie, this is unique people who post, like, share and tag Ellerslie in their posts. During the week of the show we had 120,759 people in the Ellerslie Facebooks reach (how many people actually saw the content on the page, whether its on the Ellerslie facebook page, or through one of their friends liking, commenting or sharing) Compared to last year this is a massive growth on the 5000 plus figure for the 2012 show. Photo's: 187 Time lapse photos: 5 (one per day)