Live streamed on YouTube the 'Friday Night Sessions'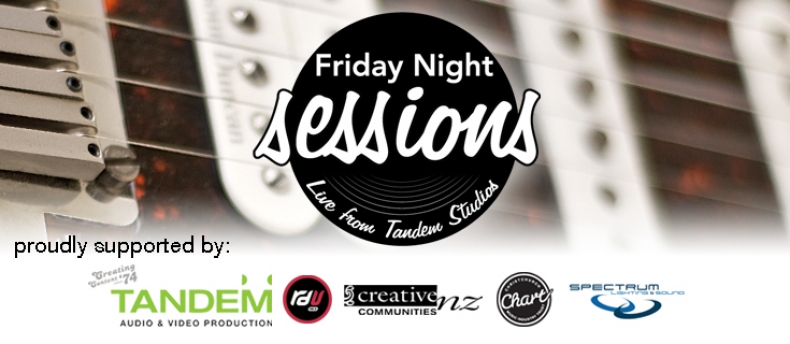 Tandem Studios are looking for talented acts to perform on "Friday Night Sessions", a 30 minute live streamed show that will be broadcasting every Friday at 6pm from our central city studios during June 2014.
"Friday Night Sessions" will feature 2 acts performing a set of up to 13mins each with a host presenting and interviewing each act. The entire show will be live streamed on YouTube and through the website of RDU and the Friday Night Sessions Facebook. Each show will consist of 2 artists/bands each playing a 13 minute set. Musicians we're looking for could be a singer songwriter, duet, instrumentalist, MC with backing or a DJ as well as a small band with 3-4 band members; all performing original songs.
Free Video and Audio Recordings
Each act will receive a FREE copy of the video and audio recordings of their live performance. Oh...did we mention it's also FREE for the artists to participate, thanks to funding by Christchurch City Creative NZ Communities and our wonderful supporters. Online application form can be found here or contact fridaynightsessions@tandemstudios.co.nz for more information. Please share this with musicians and artists who you think would like to take part.
40th Birthday (Ruby Anniversary)
Tandem Studios has been creating content in Christchurch since 1974 and through June we are celebrating our 40th birthday. Tandem is now the leading producer of online audio and video in New Zealand and from our central city studios produce a variety of content for todays' mixed media world. Like Friday Night Sessions & Tandem Studios on Facebook and visit www.tandemstudios.co.nz
Thanks to our fabulous supporters the Friday Night Sessions begin June 9, 2014