The future for live streaming on the web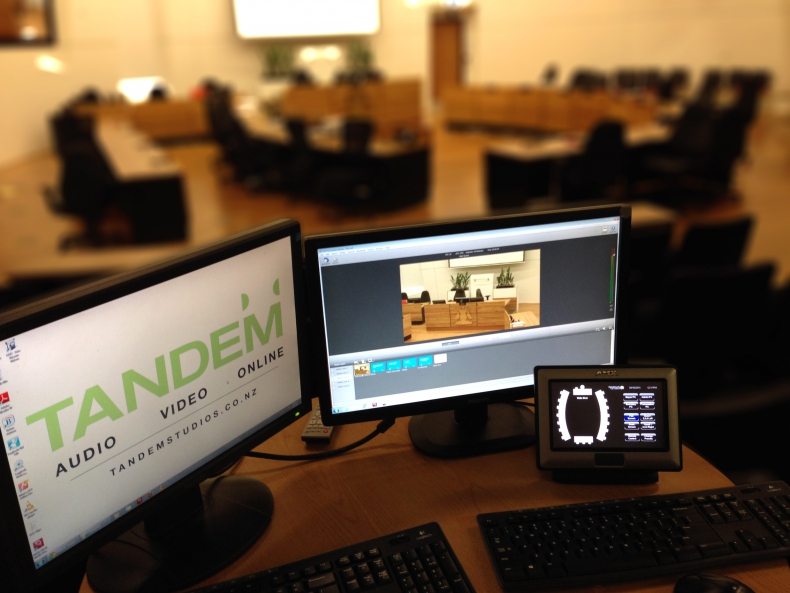 Webcasts and live streaming delivers transparency and public accountability
The next frontier in online media are live streams or webcasts for local bodies, government departments and businesses, then creation of useful publishing systems; websites that become video libraries that allow us to store, manage and easily access all of that content, that importantly can then be easily found and shared over a long period of time. Click here to see how Scoop have shared video from InTheHouse into their blog. While everyone is aware of the viral online video that quickly captures global attention, it is the slower and more meaningful 'digital long tail' that is of real, long-term value.
New Zealand Parliaments 'In The House'
One example of a digital long tail is the content on the www.inthehouse.co.nz website. This website allows members of the public to access what is being discussed and decided by their Members of Parliament during sessions in the House of Representatives easily at a time and in a place that suits them. During the past three years more than 25,000 videos have been posted on www.inthehouse.co.nz, none longer than 15 minutes in duration, achieving millions of collective views. Such is the value of the website that Tandem has just finished upgrading it in anticipation of a growth in interest leading up to this year's General Election. This type of online content allows informed public participation in key public processes, it maintains transparency, and it allows us to use the technology that we now have at our disposal to empower New Zealanders to become engaged in key events and issues.
Local Bodies live stream council meetings
Recently Tandem began live streaming all meetings for Christchurch City Council. An online video library of those recordings has been created so that ratepayers can view every moment of the Christchurch City Council's meetings in short segments at a time and in a place that suits them. The live council meetings have proven popular with 15,000 people tuning in to the live stream during the six months that it has been in place. This has averaged out to 330 people watching each meeting live and 670 watching the meeting on demand. For The Press' story about this go to live council meetings an online hit. More and more councils are looking at this option to live stream meetings because they recognise that it is an affordable way for ratepayers to stay abreast of local government decisions that impact on them and their communities.
Business to live stream
Another future growth area for live streaming or webcasts is for a business to live stream its Annual General Meeting (AGM) or special announcements. These live streams would be recorded and become a part of their online content for communications and content marketing. All of the tools to provide a complete, enriched social history with online longevity are now at our disposal. There's no reason not to provide this wealth of material as a normal part of our present and future democratic process. Today's online audience demands it of us and expects its content delivered anytime, anywhere and on any device.
Live Stream for your council or business
Tandem Studios have developed great expertise in live streaming events, council meetings and live performances. If you want to know more about how to create your own live streams and a video library (VCMS) please contact us on +64 3 366 7281 or email me directly dave @ tandemstudios.co.nz (email spaced to avoid spam)
Links to our client and their live stream
www.inthehouse.co.nz. New Zealand Parliament, Clerk of the House. Christchurch City Council meetings and Committee live streams Wellington City Council. Tandem at this point are installing a five camera streaming system into the council chambers. Heres the link to the recent Wellington City Council Induction Ceremony for new Councillors live from the Michael Fowler Centre in central Wellington Taupo District Council. Live Stream and video library (Video content management system, or VCMS) Hawkes Bay Regional Council. Live Stream and Video Library. Royal Commission into the Canterbury Earthquakes. Live streamed for over 500 hours. The RC has now finished but the video Library is still online. This VCMS also links to all documents mentioned within each video February 22, 2011 Memorial. Live streamed from the Christchurch Botanic Gardens on February 22 2014 Christchurch Coroners Court. This inquest into the deaths of the CTV building collapse on February 22, 2011 was live streamed with the video archive hosted by the Ministry of Justice on their website