Tandem celebrates 40 years of producing content

It's our ruby anniversary in June
When you start a new business in a fit of enthusiasm and with your heart in your mouth you don't really think you'll end up being described as iconic, but that's just what's happened to Tandem Studios. Since Tandem's inception as a music studio in 1974, we've grown to become the largest producer of online audio and video in New Zealand. We've uploaded close to 30,000 videos onto YouTube and, despite all that Mother Nature threw at us in 2010 and 2011 we're still continuing to operate from the same Oxford Terrace premises we've been in for nearly 20 years.
Big anniversaries make you reflect a little bit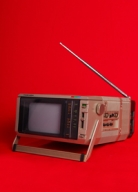 Looking back on our history I can say that not only have we retained our connection to our musical roots, but we've taken the business to a whole new level. Web streaming is now a big part of our business and we currently provide this service for Parliament and a number of local and regional councils, including the Christchurch City Council and Wellington City Council. We also make recruitment, training, induction and promotional videos for a large range of clients including Mindfood magazine, Ngai Tahu Tourism and Trustpower. Now, when we record musicians we also create accompanying music videos, marketing and publicity materials and use our expert knowledge of social media channels to get the message out there.  
Number One Hit on I-tunes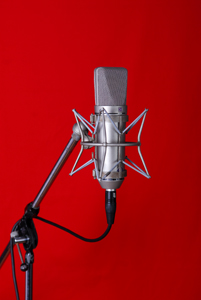 When we recorded the song "Never Walk Away" with members of the All Blacks and Crusaders rugby team, the C-City Brothers, last year we also created video interviews with the band members, publicity material photos, logos, and the music video and used our expertise to coordinate publicity via social media. The results were outstanding, with the single reaching number one on New Zealand's iTunes charts. Importantly, it was a great fundraiser for their charity Cystic Fibrosis. (See the case study of how the song went to Number One) Some great talent has walked through Tandem's doors over the years including Anika Moa, Big Runga, Salmonella Dub, Suzanne Prentice, iconic Christchurch broadcaster Ken Ellis, Sir Paul Holmes, well-known actor Mark Hadlow, and Tammy Wells, of Briscoes advert fame. (Mark Hadlow. Voice artist and actor; Dori the Dwarf in The Hobbit)   The media world is constantly changing and we feel really proud to have reached our 'ruby' anniversary, especially when you think about what else was happening in Christchurch in 1974 and how much of that has now gone.

The Commonwealth Games were on with the new QEII facility having just been built to host the games, the Christchurch Town Hall was only two years old. Forty years on and we're really proud to not only still be here but to be thriving in the central city and be a part of the 'new' Christchurch.
Friday Night Sessions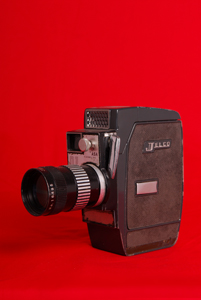 As a way of celebrating our 40th anniversary we're starting a new proactive content creation concept called 'Friday Night Sessions'. This will involve a 30-minute live stream of two up and coming bands or artists every Friday night in June from our central city studios. Streamed through YouTube, we will record it and then present audio and video from the stream to the bands to share and use as they will. We can't say what our next 40 years will hold but we've already proven that we are innovators and that we embrace change rather than fear it.
Thanks
So thanks to everyone who has owned or worked for Tandem Studios during the past four decades, especially John Phair who started it all in 1974. Thank you to all the clients and artists who have used our services. We can't wait to see what lies ahead.
C-City Brothers; Never Walk Away. No 1 on I-tunes