Live Streaming and Web Casts on YouTube

Over Four Weeks
Through June we had 12 different acts from a one man Skiffle Machine to a five piece rock band to a blues duo to the amazing solo talents of singer, song writer Jen Turner. Christchurch is blessed with some amazing and talented artists.  Every friday night from our studios we live streamed three acts over You Tube. You Tube is one of the great services on the world wide web, with the live stream being the latest of many free features. A few issues are reliability of the internet upload connection too You Tube. As we streamed on friday nights from 6pm this is a very high use time for the people connecting to the web so the minimum upload connection needed is ideally 10Mb/s.
You Tube Live Streaming and Web Cast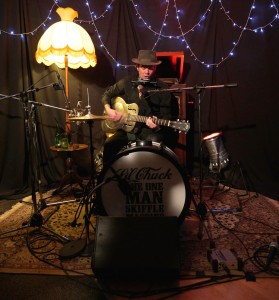 A great feature of using You Tube to Live Stream or for Web Casts is You Tube records the stream and is immediately available for playback and embedding into websites or social media. Once you set up the You Tube Live Stream player you create a countdown to the time the stream begins. At this point you also get the streaming embed code to place into social media and websites. My one concern with YouTube is reliability of the connection and the fact there is no one to contact if things go wrong, but having said that our Live Stream only had one drop out over the four weeks of use but even then it still recorded without interruption. I don't know how or why this happened and thankfully we did end up with all Live Stream recordings (see the playlist below) but this doubt does cause a little worry during the Live Stream. So my advice is if you're using YouTube to Live Stream or Web Cast be aware you may get drop outs. (Click here for details on how to set up a Live Stream or Web Cast through You Tube)
Friday Night Sessions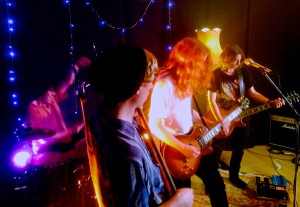 We loved The Friday Night Sessions (Click here for the FNS Facebook page), met some great people and heard some wonderful music and it was without doubt an exciting four weeks of creating Live Streaming from our two Tandem Studios. Each act featured received videos of their performance and a mixed down audio recording which we will release through a podcast over the next few weeks.
A Big Thanks
Thanks to the Tandem crew and volunteers who all gave their time and expertise and a big thanks to our supporters Creative NZ, CHART, Radio station RDU, Spectrum Lighting and Sound and all of the 12 acts and artists who helped Tandem celebrate 40 years in style. Here's the link too You Tube of all 12 acts from The Friday Night Sessions: Enjoy the music:)