Case Study: Live streaming from the field to indoors - FMG Young Farmer of the Year 2021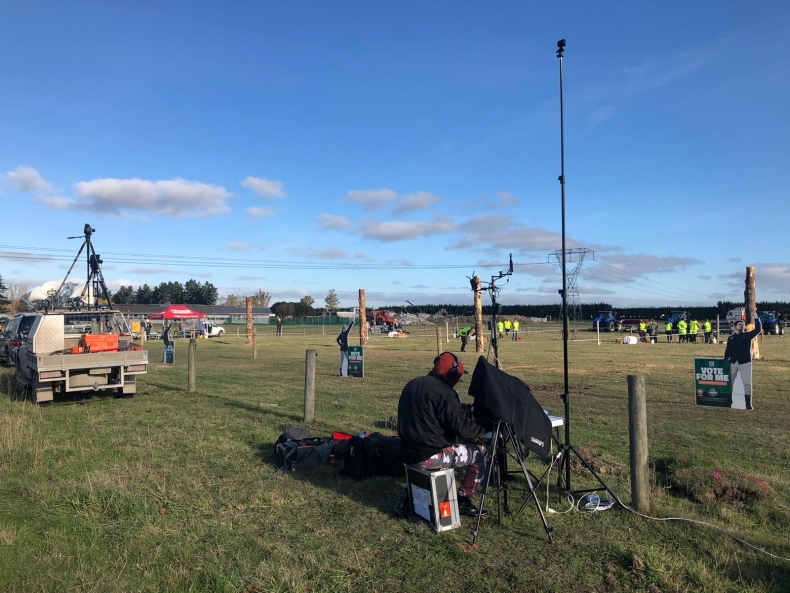 Our team has just wrapped working with FMG Young Farmer of the Year once again for their annual flagship event for New Zealand Young Farmers. Every Year up to 300 contestants battle it out for the top spot, this year being held in Christchurch over different locations from Templeton to the central city.
As usual, the three jam packed days were filled with challenges, tests, ceremonies and speeches for the finalists, and it was up to our team to capture every moment. Our team was following the FMG crew for roughly 12-18 hours each day.
Each event was filmed and live streamed to the FMG Young Farmer Facebook page and YouTube channel, with various videos edited together within a quick timeframe to play out on the final night during the awards ceremony. Each livestream was viewed by hundreds of people around the country who couldn't attend in person.
Each event was run using out Livestream Studio equipment and software, along with our new Black Magic studio switcher and several wireless receivers to ensure the cameras could be placed far enough around each location to capture everything that was happening.
All the events can be viewed below, congratulations to the team on another successful event!